Drug Testing
At Bence Chiropractic Wellness Center, we offer both DOT drug testing and non-DOT drug testing. The drug testing is done through urinalysis.
Who is required to get a DOT drug test?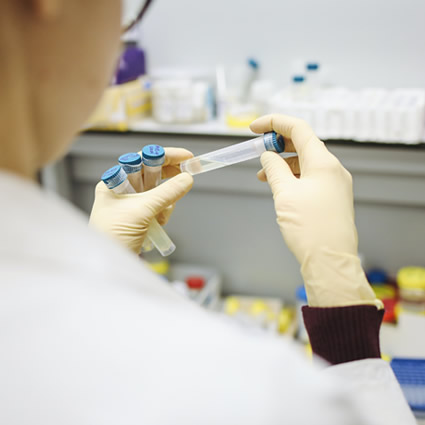 Anyone designated by DOT regulations as a "safety-sensitive" employee must submit to DOT drug and alcohol testing. A safety-sensitive employee is someone who has a job that can impact both their personal safety and the safety of the public.
Here are some of the DOT departments with positions that are considered to be safety-sensitive:
Federal Aviation Administration:
Flight crews, aircraft dispatchers, flight attendants, ground security coordinators, etc.
Federal Motor Carrier Safety Administration:
Commercial Driver's License (CDL) holders who run Commercial Motor Vehicles (CMVs), vehicles that transport 16 or more people (including the driver) or vehicles that haul hazardous materials and are required to exhibit a DOT placard.
U.S. Coast Guard:
Crew members who are required to operate a commercial vessel.
Pipeline and Hazardous Materials Safety Administration:
Operations, emergency response workers and maintenance.
Federal Railroad Administration:
Hours of Service Act staff, engine and train workers, signal service workers and train dispatchers.
Federal Transit Administration:
Vehicle operators, armed security, mechanics and controllers.
A DOT drug test will test for five different drugs: marijuana, cocaine, opiates, methamphetamines and PCP.
We can provide non-DOT drug testing for the following situations:
Pre-employment and random testing
Post-accident testing
Reasonable suspicion testing
Return to duty testing
Follow-up testing
For non-DOT testing there's a 5-panel and a 10-panel drug test. The 10-panel test includes the ones for a DOT and also benzos, barbiturates, methadone, propoxyphene and Quaaludes.
We also can provide breath alcohol testing.
Hair strand testing is another service we can offer. This type of testing is sometimes used in family court if there is a suggestion that a parent is using an illegal substance.
How long do the tests take?
They are fairly quick. The urinalysis and breath alcohol tests take about 10 minutes.
How much does a drug test cost?
If your company hasn't sent you in and you want or need a drug test, the cost is $20. If your company has referred you to us for testing, they will typically cover the cost of the test.
Where is my test sample sent?
We have a lab that we send the test to. Usually, the employer is already affiliated with the lab, so they will tell us which lab to use and Dr. Sibyl will send the sample to that lab and then get the results back. She then will share the results with your employer.
Contact Us Today
For more information about drug testing services at our Macomb practice or to schedule an appointment, please call us today.

Drug Testing Macomb, MI | (586) 978-9900