About Us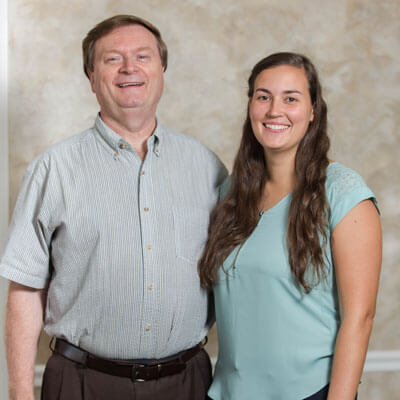 For nearly 40 years, Dr. Pavel Bence has provided natural chiropractic care to all ages in our community. He was one of the first to become a Certified Chiropractic Wellness Practitioner in the area and integrates overall lifestyle aspects into his care. His daughter, Dr. Sibyl Bence, joined Bence Chiropractic Wellness Center after she finished her chiropractic education at Life University.
Together, our father-daughter team offers hope, love and effective, individualized care to area residents in Macomb.
Our Christian-Based Philosophy
We're Christians who live by the principles of the Bible. We believe in giving people hope, joy and taking care of them in a natural way. You'll be given all the respect and love you deserve from the moment you walk through our door. Christ guides all that we do, though we'll never push our beliefs on you.
Who We See
Our patients are a diverse group. Some are sick and tired of taking medications to cover up their pain and dysfunction. They want to begin making their own decisions about their well-being, taking control of their health and life. Others are infants whose parents are worried that they have colic, are constipated or can't sleep like other babies can.
Everyone is welcome at Bence Chiropractic Wellness Center. From helping newborns to senior citizens, we want to assist everyone in living subluxation-free so that they can get the most out of life.
Our Mission
Our mission has remained the same for over three decades: to transform lives through skillful and compassionate care that assists people in living a happier life. It's as simple as that.
MEET OUR DOCTORS »
The Key to Safeguarding Your Health
Our commitment is to provide the tools and expertise to help with so many of the issues that we face as humans beings. These may include migraines, overwhelming fatigue, digestive nightmares or the agony and immobility of arthritis. We always encourage our patients not ever to take their health for granted. It's important to safeguard it through regular chiropractic checkups that promote pain-free living and maximum nervous system function.
We Take Insurance
We're in-network providers for several plans, including Medicare. Contact our chiropractic office in Macomb today!

About Bence Chiropractic Wellness Center | (586) 978-9900