Pregnancy Chiropractic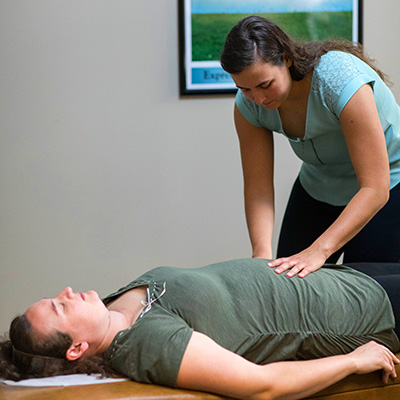 When you're expecting, your body is making rapid changes. During this period of transition, it's essential to ensure your spine, pelvis and muscles are balanced, stabilized and aligned. At Bence Chiropractic Wellness Center, we love seeing pregnant moms who feel empowered and enjoy their pregnancy experience.
What We Can Do for You
Women under chiropractic care during their pregnancy report a broad range of benefits, such as
Diminished sciatic pain
Easier breastfeeding
Faster, less painful births
Less nausea and morning sickness
Reduced back pain
Relieved carpal tunnel pain
We take a personalized approach to your care during pregnancy. Our recommendations to you will depend on your individual problems and which week of pregnancy you're in. We have comfortable pregnancy pillows to accommodate you during your adjustments. If needed, we have massage therapists on-site that provide relaxing, safe prenatal massage.
A Confident, Healthy, Supported Pregnancy
Chiropractic care in pregnancy is vital to the normal physiological function of both the mother and the baby throughout pregnancy and birth. More women and birth providers are discovering the many benefits associated with chiropractic care in pregnancy and recognize this area of expertise through the ICPA Webster Certification.
Dr. Sibyl is passionate about providing gentle chiropractic care to both Mom and Baby to provide a more comfortable pregnancy process. She believes it's crucial to empower women with confidence throughout their pregnancy and to be there for them every step of the way.
Offering the Webster Technique
During pregnancy, an imbalance in your pelvis can affect you and your baby with your comfort level, the baby's balance and even during your labor. If your pelvis isn't balanced, your labor progression can be affected. It also adversely affects the nerves around your uterus, your pelvic structure and can hinder your baby's ability to be optimally positioned for birth.
These are the very causes of dystocia or difficult, stalled labor. The Webster Technique helps achieve a state of balance in the pelvis that may contribute to a safer, easier birth outcome. This technique involves a specific chiropractic analysis and adjustment. The goal of the adjustment is to reduce the effects of pelvic imbalance.
Call Us Today
Would you like to learn more about pregnancy chiropractic Macomb? Contact our team now! We have same-day visits available.
CONTACT US »

Pregnancy Chiropractor Macomb, Sterling Heights MI | (586) 978-9900